Helping to maintain the UK's position as a world-leader in the fire and rescue sector.
To make a significant contribution to the body of knowledge and expertise that will keep the UK at the cutting-edge of professional practice in the fire and rescue sector.
We will achieve our Mission by:
Publishing material in FIRE magazine and on our website that enables readers to keep abreast of current affairs and leading professional practice in the sector
Publishing material in FIRE magazine and on our website that introduces new thinking and ideas into the sector
Running events that bring stakeholders together to consider topical issues, challenge current thinking, explore new ideas and, in doing so, shape the direction of the sector
Facilitating access to high-quality consultancy services that will provide the capacity and expertise needed to achieve efficient, effective and sustainable improvement for organisations and in the professional practice of individuals.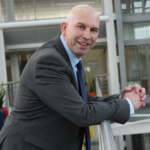 Andrew Ledgerton-Lynch OBE
Editor and Publisher
Andrew is an award-winning journalist and the Editor & Publisher of FIRE  magazine having taken up the role of Editor in 2000. Other roles include Editor of International Fire Professional, the journal of the Institution of Fire Engineers, Chair of The Fire Fighters Charity, Director of Communications for the Fire Sector Federation and trustee of the Fire Service Research and Training Trust.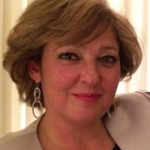 Bev Rees
Commercial Manager
Bev has worked in advertising and events her whole career. She started working as Sales Manager on FIRE  magazine at the beginning of 2012 and has enjoyed her time working in this sector and will continue to do so.
Away from work her passion is her 3 horses and 4 dogs which take up the majority of her time.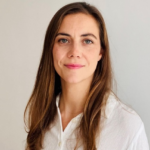 Rebecca Vonderscher
Marketing Manager
Rebecca is responsible for planning, developing and implementing clearly defined marketing and communications strategies to grow and enhance the Fire Knowledge brand.
She draws on 15 years of experience managing diverse marketing projects to promote the whole of the Fire Knowledge portfolio, including FIRE magazine, the Excellence in Fire and Emergency Awards, briefings, books and digital activities.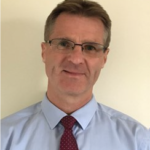 Dave Etheridge OBE
Director
Dave was a former Chief Fire Officer and Director for Community Safety in Oxfordshire who also held the position of President of the Chief Fire Officers Association. He is appointed by the Home Office as a Subject Matter Expert in Fire and Recue and has worked extensively across the Middle East supporting organisational improvement and operational excellence.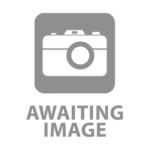 After qualifying as an accountant with the electricity board, Christine has held finance positions with Virgin, Laura Ashley and Rank before joining OLM Group and Pavilion Publishing as Group Finance and HR Director.