Working with government departments, as well as public and private sector clients, we offer a full range of public safety and emergency management-orientated consultancy support.
From strategy development through to successful delivery on the ground, Fire Knowledge provide the expertise necessary to support the delivery of highly effective, efficient and sustainable solutions.
Building Safety Act 2022 and Fire Safety Act 2021 : Are you prepared?

The Building Safety Act was granted Royal Assent on 28th April 2022. Described by the government as the biggest change to building safety in a generation, the reforms are designed to implement recommendations from the Hackitt Report , and from the ongoing Grenfell Tower Inquiry to prevent any repeat catastrophe. Provisions of the Act are coming into force through secondary legislation over a phased transitional period.
New measures have been introduced in the Building Safety Act to:
Ensure there are clearly identified people responsible for safety during the design, build and occupation of a high-rise residential building
Establish a Building Safety Regulator to hold to account those who break the rules and are not properly managing building safety risks, including taking enforcement action where needed
Give residents in these buildings more routes to raise concerns about safety, and mechanisms to ensure their concerns will be heard and taken seriously
Extend rights to compensation for substandard workmanship and unacceptable defects
Drive the culture change needed across the industry to enable the design and construction of high-quality, safe homes in the years to come
Accountable Persons will be required to demonstrate that they have the correct arrangements in place and that compliance, assurance and reassurance systems are being delivered effectively.
Aligned to implementation of the Building Safety Act is the introduction of the Fire Safety Act 2021 (England and Wales) which clarifies that the FSO applies to the structure, external walls (including balconies, doors and windows) and flat entrance doors in multi-occupied residential buildings with two or more sets of domestic premises.
Responsible persons will also have additional duties through a new set of regulations introduced under article 24 of the Regulatory Reform (Fire Safety) Order 2005. The Fire Safety (England) Regulations 2022 implement a majority of the recommendations made to government in the Grenfell Tower Inquiry Phase 1 report which require a change in the law.
These regulations which come into force on 23rd January 2023 will make it a requirement in law for responsible persons of high-rise blocks of flats to provide information to Fire and Rescue Services to assist them to plan and, if needed, provide an effective operational response.
The regulations will require responsible persons in multi-occupied High Rise Residential buildings, as well as those above 11 metres in height, to provide additional safety measures.
In all multi-occupied residential buildings, the regulations require responsible persons to provide residents with fire safety instructions and information on the importance of fire doors. The regulations apply to existing buildings, and requirements for new buildings may be different.
In high-rise residential buildings, responsible persons will be required to:
Building Plans: provide their local Fire and Rescue Service with up-to-date electronic building floor plans and to place a hard copy of these plans, alongside a single page building plan which identifies key firefighting equipment, in a secure information box on site.
External Wall Systems: provide to their local Fire and Rescue Service information about the design and materials of a high-rise building's external wall system and to inform the Fire and Rescue Service of any material changes to these walls. Also, they will be required to provide information in relation to the level of risk that the design and materials of the external wall structure gives rise to and any mitigating steps taken.
Lifts and other Key Fire-Fighting Equipment: undertake monthly checks on the operation of lifts intended for use by firefighters, and evacuation lifts in their building and check the functionality of other key pieces of firefighting equipment.
Information Boxes: install and maintain a secure information box in their building. This box must contain the name and contact details of the responsible person and hard copies of the building floor plans.
Wayfinding Signage: to install signage visible in low light or smoky conditions that identifies flat and floor numbers in the stairwells of relevant buildings.
In residential buildings with storeys over 11 metres in height, responsible persons will be required to:
Fire Doors: undertake annual checks of flat entrance doors and quarterly checks of all fire doors in the common parts.
In all multi-occupied residential buildings with two or more sets of domestic premises, responsible persons will be required to:
Fire Safety Instructions: provide relevant fire safety instructions to their residents, which will include instructions on how to report a fire and any other instruction which sets out what a resident must do once a fire has occurred, based on the evacuation strategy for the building.
Fire Door Information: provide residents with information relating to the importance of fire doors in fire safety.
Chief Officers will have to lead and deliver the practical and cultural changes required in staff training, technology, and assurance processes and ensure that resident voice is at the heart of changes to their building safety approach.
Through a series of one-day workshops, Fire Knowledge are working with local authorities to complete a Building Safety Gap Analysis and then create a road map to implementation.
The workshop structure is developed in conjunction with organisational department leads to meet your specific requirements. The following is an example we a have developed with a current Local Authority client.
Pre workshop document review to assess the following key documents:
Corporate Plan and Asset Management Strategy
Relevant Building Safety Policies, Procedures and Process Maps
Review of asset data to profile assets and identify those likely to be within scope
Training of the appropriate service managers and operational staff
Review corporate approach to resident engagement
Workshop Structure
Workshop 1: Regulatory Change – Responsibility, Rights and Competency
Workshop 2: Organisational Status – Awareness and Common Understanding
Workshop 3: Performance and Assurance Framework
Workshop 4: Performance Reporting and Scrutiny (Joint Members and Officers Workshop)
The overall objectives of this organisational analysis and staff workshop process are to enable Chief Officers to:
Review their services and to draft service safety statements setting out:
Which of their teams provide services or have functions related to fire or building safety or impact on fire and building safety.
How those teams ensure that all aspects of safety are controlled across the operations they undertake or are responsible for.
Account for the management and control of the work of external or in-house contractors setting out:
How they ensure the competence of in-house staff.
How they ensure the credential of external contractors and the competence information contractors supply is suitable and sufficient.
How they demonstrate due diligence and that all reasonable steps have been taken to ensure contractors are competent to undertake the work they are appointed to carry out.
Identify the awareness and competence requirements and relevant training for their staff teams:
Identify the staff in their teams who are Accountable Persons, Responsible Persons and Duty Holders under fire and building safety legislation.
Demonstrate that nominated Duty Holders are aware of their responsibilities and fully competent to discharge their responsibilities.
For an informal discussion on the next steps to become building safety compliant, please contact:

Dave Etheridge OBE: 07775 827265 or

[email protected]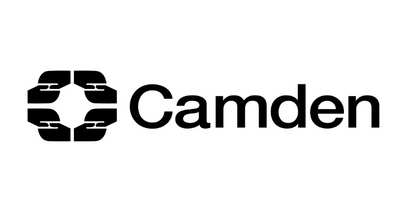 "It was extremely helpful to gain up to date knowledge of new and emerging legislation and how it relates to my role."
Camden Borough Council workshop participant